Full Time
Work Location: In-office
Theater
$35,000
$40,000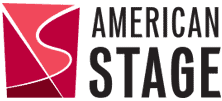 Website American Stage
Summary:
The Development Coordinator provides support for all development activities and strategies necessary to achieve American Stage's annual contributed income goals. Reporting to the Development Manager, this key position is responsible for ensuring a high standard of quality for all fundraising data, inclusive of database management, gift entry, reporting and the analysis of donor data in order to implement best practices related to stewardship. The position also serves as the first point of contact for donation inquiries and assists with other development functions such as fundraising campaigns, grant support and special events.
Key responsibilities include, but are not limited to:
Utilizing Theatre Manager software to maintain donor database, ensure accurate entry of donations and implement donor correspondence and acknowledgement processes.
Monitoring recognition initiatives and recurring donation schedules for sponsors and Act I Club Annual Fund members.
Tracking American Stage's contributed income by category and ensuring all reporting and gift acknowledgement in organization publications is accurate.
Maintaining an internal Development Department calendar on a daily basis, inclusive of campaign, grant, special event and relationship management needs.
Generating mailing lists and creating mail merges for fundraising appeals and related collateral (annual reports, newsletters, etc.).
Generating invitation lists, preparing and sending invitations, and maintaining RSVP lists for American Stage special events.
Coordinating special event and administrative volunteers for project support.
Providing reporting to the Board of Trustees, Advancement Committee, and other related committees as requested by the Director of Development.
Serving as Trustee Concierge by updating American Stage's board portal, assisting trustees with ticket reservations, pledges and reporting, and tracking trustee pledges and commitments.
Executing sponsor and hospitality partner agreements.
Providing grant support as needed to the Development Manager.
Conducting call campaigns when required.
Maintaining a departmental expense workbook and generating check requests for the Development Department.
Assisting Gala Event Manager with project management and coordination of American Stage's largest fundraising event of the year, Gala Under the Stars.
Assisting in all American Stage special events from inception to execution to breakdown, such as Opening Nights, Corporate Nights, private parties, etc.
Desired skills include:
Bachelor's Degree in nonprofit management or related field.
1-2 years of relevant professional experience in a nonprofit development department.
Proficiency in basic computer systems, email communications, organizational systems, Microsoft Office and Google Suite.
Highly detail oriented, with the ability to meet deadlines and create and maintain organizational systems.
Excellent communication skills, both written and oral.
Ability to work independently without close oversight, but also function as a team player who will take initiative and manage multiple tasks and projects concurrently.
Performing arts experience is a plus.
Some night and weekend work is required.