Full Time
Work Location: In-office
Performing Arts Center
$70,000
$75,000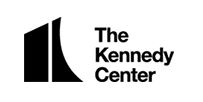 Website kencen John F. Kennedy Center for the Performing Arts
The Kennedy Center is the nation's cultural center.
About The Kennedy Center
"I am certain that after the dust of centuries has passed over our cities, we, too, will be remembered not for victories or defeats in battle or in politics, but for our contribution to the human spirit." – President John F. Kennedy
The Kennedy Center is the nation's cultural center and living memorial to President John F. Kennedy. Located on the banks of the Potomac River in Washington, D.C., the Center presents performances across all genres, and is also home to artistic affiliates Washington National Opera and National Symphony Orchestra.
Mission Statement: As the nation's performing arts center, and a living memorial to President John F. Kennedy, we are a leader for the arts across America and around the world, reaching and connecting with artists, inspiring and educating communities. We welcome all to create, experience, learn about, and engage with the arts.
Commitment to Diversity & Inclusion
The Kennedy Center is a welcoming and inclusive culture where everyone benefits – we do it in a way that honors everyone's humanity. We are able to advance our mission because of committed and passionate employees. We are fortunate to be able to leverage their diverse perspectives, life experiences and skills to inform how our workplace can be a safe, transparent, and replenishing community. Through honest discussion, our focus on DEI, and the creation of a D&I council, we are committed to always being the best versions of ourselves.
Job Description
Salary: $70-75,000
The Manager of Community Engagement & Orchestra Projects primarily manages the planning and implementation of all National Symphony Orchestra community engagement programs and initiatives. The person in the position works with NSO and Kennedy Center staff, NSO Board, NSO musicians, and community partners to efficiently maximize program effectiveness in fulfillment of the NSO's strategic priorities. This position works with the NSO team to build relationships across the broader Washington DC metropolitan area as a means to make connections, identify potential opportunities and make recommendations on community engagement programming. The current core NSO community engagement programs that this position manages are NSO In Your Neighborhood, Sound Health, Notes of Honor, and large scale community concerts. This position works with the NSO General Manager and NSO Board Education & Community Engagement Committee to explore, develop, and expand the NSO's community engagement initiatives.
Also external facing, the Manager of Community Engagement & Orchestra Projects works with the NSO General Manager on the implementation of all NSO media and digital priorities. Responsibilities include project coordination, reporting, tracking for the National Symphony Orchestra media label, partnerships with LSO Live, Medici.tv, and Classical WETA, the NSO website, and internal and external requests for digital content.
As an integral part of the NSO Operations Team, this role is also responsible for specific projects relating to general orchestra working conditions, NSO touring, and NSO education programs.
Duties and Responsibilities
50% Community Engagement:
Facilitate the development of the annual NSO community engagement strategy. Work with the NSO General Manager, NSO staff team, NSO and KC Education Division, and NSO Board Education and Community Engagement Committee to plan and implement community engagement programs. Understand the NSO's diversity, equity, and inclusion goals as well as the Kennedy Center's social impact goals and ensure these are reflected in programming. Research industry trends and best practices. Strategically evaluate resources to make programming recommendations to deepen community engagement.
Work with NSO/Kennedy Center staff and community partners to implement community engagement initiatives. Responsible for project managing all aspects of implementation. Keep the NSO development team informed of planning, upcoming programs, and understanding funding opportunities that could impact programming. Work with NSO marketing, public relations, and KC social media on the development and implementation of marketing and promotion plans for NSO community initiatives.
Cultivate and steward existing relationships with community partners. Work with the NSO General Manager and NSO Board to actively develop partnerships with other civic, artistic, and educational institutions in the greater metropolitan area.
Work with KC Research & Evaluation to proactively gather data to measure the impact and success of all community engagement initiatives. Report and make recommendations based on program assessment.
30% Media and Digital Projects
Coordinate media projects, gather content for albums and digital releases including cover art, photos, liner notes, and crediting, monitor progress against project timelines, and work with the NSO team, NSO marketing, public relations, KC social media and LSO Live to support the launch and promotion of new NSO albums.
Work with NSO Library and NSO General Manager on music licenses. Monitor license terms and work with KC Multimedia to remove expired content.
Monitor the NSO website for dated content and work with the KC web team, NSO artistic, marketing, and development teams to regularly update the website. This position is trained to make website updates in collaboration with the KC web team.
Coordinate all media reporting including B-16 forms, promotional and radio report forms. Track media revenues for revenue sharing purposes.
Coordinate recording approvals for the NSO radio broadcast series with Classical WETA.
Work with the KC gift shop to ensure that the NSO product is available in the gift shop and online. Coordinate merchandise and signings at NSO concerts.
10% Orchestra Projects
Support with various orchestra projects including advance preparation for NSO tours.
5% Education and Social Impact Liaison
Actively connect with Education and KC Social Impact. Stay informed on social impact programming and look for opportunities to collaborate. On an as needed (occasional) basis support Education with NSO programs including Youth Fellows and the Summer Music Institute.
5% Team Member
Support the NSO staff team as needs arise. Participate in the concert duty and artistic duty rotation. Actively engage in planning and problem solving outside of immediate work area.
N/A Respond to the needs and requests of Kennedy Center management and staff in a professional and expedient manner; Adheres to all employer policies and procedures.
Key Qualifications
A minimum of 5 years of administrative experience, preferably in the performing arts, music education, or community programming.
Skills & Knowledge Qualifications
Ability to manage a variety of projects simultaneously, to work independently, and to problem solve.
Experience with strategic thinking and planning.
Strong communication skills, experience with storytelling, capable of representing the NSO in public settings, and with various constituencies in a diplomatic and professional manner.
Proven experience building and stewarding internal and external working relationships.
Knowledge of orchestral music and orchestra production desirable.
Physical Demands
The physical demands described here are representative of those that must be met by an employee to successfully perform the essential functions of this job. Reasonable accommodations may be made to enable individuals with disabilities to perform the essential functions.
While performing the duties of this job, the employee is regularly required to communicate in person and on the telephone. The employee is frequently required to use hands to finger, handle, or feel in order to operate computer keyboard, office equipment, and other essential tasks. The employee is frequently required to sit, stand, walk, bend, stoop, crouch, and reach with hands and arms. This position infrequently lifts, carries, or otherwise moves and positions objects weighing up to 25 pounds.
Work Environment
The work environment characteristics described here are representative of those an employee encounters while performing the essential functions of this job. Reasonable accommodations may be made to enable individuals with disabilities to perform the essential functions.
The noise level in the work environment is normal office environment.
Local travel and national travel to industry conferences.
Benefits
We offer a comprehensive range of benefits to all full-time employees including: Medical, Dental, Vision, Paid Time Off, Paid Sick Leave, and a matching 403(b) Retirement Plan (employees are eligible for organization match after 1 year of employment).