Full Time
Work Location: In-office
Theater
$35,000
$40,000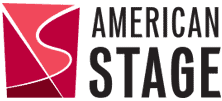 Website American Stage
The Development Manager is responsible for overseeing the daily activities of American Stage's Development Department, inclusive of campaign, grants, special event and relationship management. Reporting to the Director of Development, this key position will provide a high-level of donor-centered customer service for American Stage donors and sponsors, with the main objective of ensuring departmental goals and strategic objectives are consistently met.
Key responsibilities include, but are not limited to:
Participating in the development and implementation of American Stage's annual development plan.
With the Director of Development, developing goals and strategies for all fundraising campaigns.
Overseeing an internal Development Department calendar, inclusive of campaign, grant, special event and relationship management needs.
Creating content for, and overseeing the mailing of, fundraising appeals and related collateral (annual reports, newsletters, etc.).
Creating content for, and overseeing the implementation of, digital fundraising campaign initiatives across social media and email management platforms.
Providing staff assistance to the Board of Trustees, Advancement Committee, and other related committees as requested by the Director of Development.
Maintaining lead pipeline and follow-up schedule for sponsor and donor communication.
Cultivating relationships with patrons, donors, sponsors, trustees and hospitality partners, and troubleshooting patron concerns as needed.
Creating, and overseeing the fulfillment of, donor and sponsor benefit packages.
Maintaining accurate and consistent public messaging in regards to sponsorships, recognition opportunities, fundraising campaigns and special events.
Preparing donor prospecting research and strategy.
Researching and writing grant proposals and coordinating procurement and creation of grant support materials.
Creating and maintaining an ongoing funding proposal narrative structure by program.
Preparing outcome and impact reports for grants and other funders.
Seeking new funding opportunities that match organizational initiatives and needs.
Assisting Gala Event Manager with project management and coordination of American Stage's largest fundraising event of the year, Gala Under the Stars.
Providing support for all American Stage special events from inception to execution to breakdown, inclusive of Opening Nights, Corporate Nights, private parties, etc.
Desired skills include:
Bachelor's Degree in nonprofit management or related field.
3+ years of relevant professional experience in a nonprofit development department and preparing grants and/or other written communications.
1-3 years of relevant professional experience managing employees, volunteers or teams.
Strong attention to detail and relationships.
Excellent communication skills, both written and oral.
Ability to work independently without close oversight, but also function as a team player who will take initiative and manage multiple tasks and projects concurrently.
High energy and passion for American Stage's mission is essential.
Performing arts experience is a plus.
Some night and weekend work is required.