Full Time
Sat, Jan 22, 2022
Work Location: Hybrid: remote & office
Nonprofit Service Organization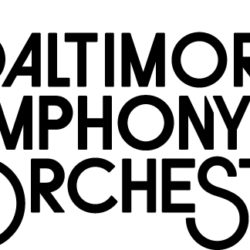 Website https://www.bsomusic.org/ Baltimore Symphony Orchestra
https://www.bsomusic.org/
ORGANIZATIONAL SUMMARY
OrchKids is a year-round, during and after school, music program designed to create social change and nurture promising futures for youth in Baltimore City neighborhoods. Under Baltimore Symphony Orchestra's Music Director Laureate/OrchKids Founding Director Marin Alsop, OrchKids is a cornerstone of the Baltimore Symphony Orchestra's community engagement efforts across the City. Founded in 2008 with 30 students at one elementary school – with seed funding from Marin Alsop and Founding Donors Rheda Becker and Robert E. Meyerhoff, OrchKids now works with nine schools in Baltimore City, serving close to 2,000 children from Pre-K through 12th grade.
In collaboration with several community partners, including Baltimore City Public Schools, OrchKids provides music education, instruments, academic instruction, meals, as well as performance and mentorship opportunities at no cost to students and families. OrchKids is an acknowledged leader in the El Sistema-inspired and social-change through music movement throughout the world and serves as a replicable model for other cities.
POSITION PROFILE
OrchKids Director of Development is a senior gift officer responsible for driving critical relationships and philanthropic support from an expanding base of individual and institutional funders in support of the OrchKids program. The Director personally manages a mixed portfolio of individual, public, foundation, and corporate sources with a particular emphasis on grants management and individual leadership prospects; and contributes to the planning and successful implementation of all OrchKids-designated fundraising initiatives (currently $1.7 million). The Director also serves as a dedicated liaison between the OrchKids program staff and the broader Advancement team, supporting the messaging development and strategy for all broad base individual OrchKids as well as content and opportunities for earned and social media.
This position will frequently interact and collaborate with external partners and supporters (community leaders, national foundation/corporate donors, volunteers, etc.) as well as members of the artistic, education, and marketing teams. The Director will have a passion for improving the education experience for children in under- resourced communities and making a positive social impact on their lives through music.
ESSENTIAL DUTIES AND RESPONSIBILITIES
• Managing a dynamic portfolio of 75+ individual or institutional funders and prospects, including:
o Holding primary responsibility for the qualification, cultivation, solicitation, and stewardship of all portfolio accounts, deploying leadership to advance relationships or solicit gifts where necessary.
o Preparing letters of inquiry, sponsorship proposals, grant requests and reports, MOUs, etc.
o Leverage OrchKids staff and teaching artists, on-site student activities, performances as cultivation tools to inspire donor enthusiasm and support.
o Providing regular metrics and reports on portfolio activity and successes.
o Supporting standardized operating procedures and data integrity to ensure compliance, providing updates to donor records and research notes in the BSO's Tessitura database for funder reporting, moves management and communications.
• Refining core OrchKids language and voice, cooperating and collaborating with the Advancement and OrchKids teams to maximize and support all restricted OrchKids fundraising initiatives:
o Acknowledgments (including for in-kind instrument donations), tax letters, and stewardship communications (e.g., birthday cards, sympathy cards, etc.).
o Renewal solicitation letters, direct mail, online giving pages and emails.
o Content for OrchKids and BSO social media, websites, and publications including OrchKids Newsletters, Overture, and the Annual Review.
• In collaboration with the Sr. Director of OrchKids and the VP and Chief Advancement Officer, establish and implement the program's annual and long-term fundraising plan, setting appropriate financial goals to meet the rapidly growing needs of this nationally acclaimed program, including:
o Participating in the Prospect Management Group (PMG) for lead generation and strategy with other BSO gift officers, including supporting gift officers with donors with blended gifts (e.g., OrchKids + other BSO initiative).
o Developing strategies to raise the profile of OrchKids on local and national levels through meaningful speaking and presentation engagements of OrchKids team, program alumni, and BSO leadership.
o Recruiting and developing an expanded circle of staff, Board, and volunteer leadership as well as partnerships to achieve campaign success.
• Participate as a key member of the OrchKids leadership team.
• Represent the BSO and OrchKids at appropriate civic and cultural events.
• Directly manage support staff including OrchKids' Development Assistant (PT).
• Work OrchKids and BSO concerts and special events to entertain existing partners and prospects.
• Other duties as assigned.
QUALIFICATIONS AND CAPABILITIES
• Bachelor's degree required or equivalent certification
• Comprehensive knowledge of fundraising practices, with a minimum of five to seven years of experience in the non-profit field, preferably in the arts, or equivalent experience (e.g. major gifts, grant management, corporate and business relations, etc.)
• Exceptional communication, interpersonal, and negotiation skills with the ability to edit others work, and to develop clear and compelling written and verbal case statements, proposals, reports, etc.
• Expert organizational skills with a track record for meeting deadlines, keeping excellent records, and overall displaying a high degree of dependability and reliability
• Tessitura CRM, or other development technology for constituent management, and Microsoft Office usage is strongly preferred; training will be provided as needed
• Ability to work flexible hours including evenings and weekends on occasion
HOW TO APPLY
Please send resume, cover letter, and two (2) writing samples to Allison Burr-Livingstone, Vice President and Chief Advancement Officer with salary requirements to devojobs@bsomusic.org. No phone calls. Please apply before January 22, 2022.
THE BALTIMORE SYMPHONY ORCHESTRA IS AN EQUAL OPPORTUNITY EMPLOYER
The Baltimore Symphony Orchestra and OrchKids do not discriminate in employment on the basis of race, color, religion, sex (including pregnancy and gender identity), national origin, political affiliation, sexual orientation, marital status, differing abilities, genetic information, age, parental status, military service, or other non-merit factors.
ABOUT THE BALTIMORE SYMPHONY ORCHESTRA
Founded in 1916, the Grammy Award-winning Baltimore Symphony Orchestra (BSO) is internationally recognized as having achieved a preeminent place among the world's most important orchestras. Acclaimed for its enduring pursuit of artistic excellence, the BSO has attracted a devoted national and international following while
maintaining deep bonds throughout Maryland with innovative education and community outreach initiatives.
Organized in 1916, the Baltimore Symphony Orchestra is the only major American orchestra originally established as a branch of the municipal government. Reorganized as a private institution in 1942, it maintains close relationships with the governments and communities of the city and surrounding counties, as well as with the State of Maryland.
The BSO made musical history in September 2007, when Maestra Marin Alsop led her inaugural concerts as the Orchestra's 12th music director, making her the first woman to head a major American orchestra. With her highly praised artistic vision, her dynamic musicianship and her commitment to accessibility in classical music, Maestra Alsop's directorship ushered in a new era for the BSO and its audiences.
In addition to the Joseph Meyerhoff Symphony Hall, the BSO's status as a founding partner and the resident orchestra at the state-of-the-art Music Center at Strathmore, just outside of Washington, D.C., makes it the only major American orchestra to perform full seasons in two venues.
For more information, visit www.bsomusic.org/updates.