Full Time
Mon, Feb 14, 2022
Work Location: Hybrid: remote & office
Choral
$48,000
$53,000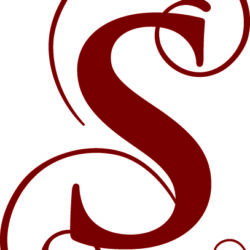 Website Seraphic Fire, Inc
Miami's Grammy-nominated Professional Vocal Ensemble
POSITION SUMMARY
Seraphic Fire is seeking a strategic and creative individual interested in working behind the scenes with one of Miami's top performing arts institutions. The Marketing Manager is responsible for developing and executing the integrated marketing and fund development plans and strategies of two-time GRAMMY®-nominated professional vocal ensemble Seraphic Fire, a not-for-profit cultural arts organization based in Miami with an annual operating budget of $2 million. This is a professional level position suited to someone with 2-5 years of experience in nonprofit arts administration.
SALES
– Strategize and implement initiatives to increase subscription, group, and single ticket sales.
– Monitor and analyze sales revenue to calculate return on investment.
– Make necessary media buys from local vendors and negotiate rates to leverage buying power.
– Lead organizational communications via targeted digital and physical campaigns, including email, brochures, postcards, Web, telecommunications, and social media.
– Generate segmented mail and email lists.
– Produce and track weekly and monthly sales reports.
– Develop and execute annual sales calendar.
MARKETING
– Develop and control marketing budgets.
– Develop revenue goals in collaboration with the Executive Director and Finance Manager.
– Assist the Marketing Associate with annual and one-off customer surveys to better understand and respond to all Seraphic Fire's constituents.
– Liaise with tour presenters and provide all necessary assets.
– Coordinate and attend meetings of the Marketing Committee of the Board of Directors as the staff liaison.
– Develop and execute annual marketing calendar.
PUBLIC RELATIONS
In collaboration with a PR Consultant:
– Build and maintain partnerships with local and national media to secure press coverage.
– Confirm the attendance of and liaise with music critics at concerts and key organizational events.
– Collaborate with the Marketing Associate on social media campaigns and maintaining social media calendar.
– Develop and execute annual PR calendar.
GRAPHIC DESIGN
– Develop, maintain, and steward Seraphic Fire's brand, including company-wide use of graphic standards and key organizational messages.
– Create and manage the production of all sales, marketing, public relations, and development assets – in print and electronic media – including projects with contracted designers.
– Liaise with and manage print and mail house vendors.
– Manage all Web content.
– Oversee production of quarterly Magazine.
ADDITIONAL DUTIES
– Oversee and direct the work of part-time Marketing staff and consultants, including a Marketing Associate and PR Consultant, and assign projects as necessary.
– At Seraphic Fire concerts, manage the Will Call, Box Office, and Merchandise table.
This position has evening and weekend hours and may require heavy lifting.
QUALIFICATIONS
– Experience in the marketing and communications field
– An understanding of and appreciation for the performing arts
– Strong project management skills
– Experience in customer acquisition and retention
– Bachelor's degree in marketing, communications, or equivalent education in arts management
– Proficiency with Microsoft Office Suite, Adobe InDesign, and email marketing preferred
– Experience managing CRM and ticketing systems a must (SalesForce training provided)
– Organized and detail-oriented individual able to work well as part of a small team
– The ideal candidate will present themselves in a professional manner and be comfortable interacting with patrons, high-end donors, and corporate contacts
APPLICATION INSTRUCTIONS
To be considered for this position, please email the following to jobs@seraphicfire.org:
– Cover letter describing your interest in the position, what you will bring to the organization, and why you are the ideal candidate
– Resume outlining your educational and professional experience
– Three professional references